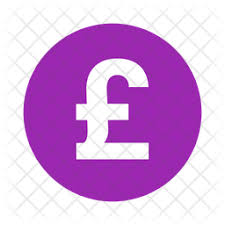 Vehicle Licensing Fees 2019
VEHICLE LICENSING CLASS
PERIOD

(Months)

Rate

2019/20

Motorcycles/Quads under 500kg

 

Annual Fee – £53.90

1 (10%)
£5.40
2 (19%)
£10.20
3 (28%)
£15.05
4 (37%)
£19.90
6 (55%)
£29.60
12 (100%)
£53.90
 
Light Vehicles >500kg / <3400kg

& Agricultural Tractors

 

Annual Fee – £124.20

1 (10%)
£ 12.30
2 (19%)
£ 23.60
3 (28%)
£ 34.70
4 (37%)
£ 46.00
6 (55%)
£ 68.40
12 (100%)
£ 124.20
 
HGV's > 3400 kg

 

Annual Fee – £191.10

1 (10%)
£ 19.20
2 (19%)
£ 36.40
3 (28%)
£ 53.50
4 (37%)
£ 70.70
6 (55%)
£ 105.15
12 (100%)
£ 191.10
 
Trailers drawn by vehicles >3400kg

 

Annual Fee – £45.30

1 (10%)
£ 4.50
2 (19%)
£ 8.70
3 (28%)
£ 12.70
4 (37%)
£ 16.80
6 (55%)
£ 25.00
12 (100%)
£ 45.30
 
Small Trailers
 
Free
Payments can be made in person at the Licensing Bureau.
Opening hours: Monday-Friday 08:00-12:00 & 13:00 -1600. Closed Public Holidays and Government holidays.
We accept cash (FKP & GBP) and cheques (FKP only)
Only current in-circulation FKP and GBP notes and coins can be accepted.
 Standard Chartered Bank (SCB) – Stanley Branch
Payment can be made using a pre-printed SCB Remittance Slip, kept in stock at the Licensing Bureau.
Overseas
It is important to remember that the Falkland Islands are not part of the United Kingdom banking system. Guidelines on remitting money to the Falkland Islands from overseas are available here.
It is important to state Invoice Number and Debtor ID in the payment reference. These details can be found on your Invoice.
International payments may take some days to reach our account. Please allow at least 5 working days for the payment to reach us.