RFIP Auction
21st August 2019
Subject to Sec 52 Police Ordinance 2000 the Royal Falkland Islands Police will conduct auction of Found Property.
Members of the public are invited to send their sealed bid(s) for the attention of:
Cress Thomas, Senior Clerk, RFIP
All bids must be received by Wednesday 11 September 2019 at 12 noon.
All bids must contain the reference number of the item, bid amount and your contact details.
Any bids received after this date and time will be disregarded.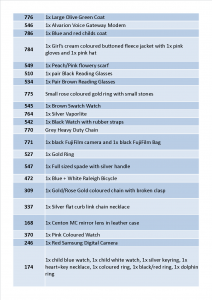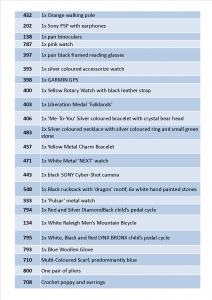 [social_warfare]