Vehicle Licences (Road Tax)
Vehicle licences (AKA Road Tax) can be purchased/renewed from the Licensing Bureau during opening hours. A valid and in-date vehicle insurance document must be presented to the Licensing Clerk to complete the process.
Alternatively, desk receipts can be issued from the Police Enquiry Desk at anytime. Methods of payments are: SCB Transfer Slip / SCB Cheque / exact cash amount. The vehicle licence will be processed on the next working day and will be posted to the vehicle owner along with payment receipt.
Valid Vehicle Licence Disc must be displayed in your vehicle at all times; not to do so is a traffic offence.
Fees are as follows: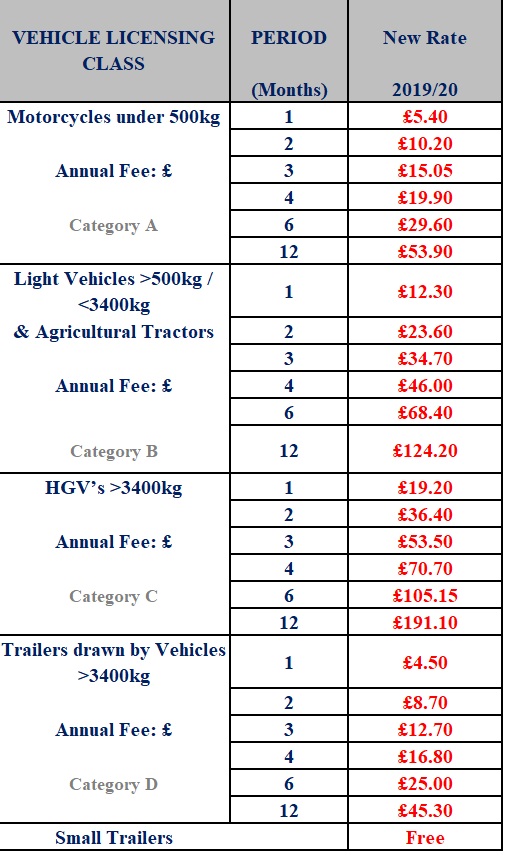 *****
OTHER
You may contact the Licensing Bureau by calling +500 28100, or emailing:
licensing@police.gov.fk / reception@police.gov.fk