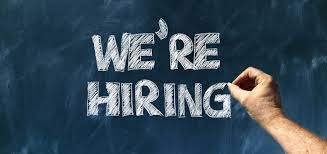 PUBLIC PROTECTION POLICE OFFICER
This role will be part of a multi-agency safeguarding team and will be based at both the Social Services office and the police station. In this key position you will provide the key public protection response within the multi-agency safeguarding team to ensure an appropriate police response, lawful information sharing and referral to other agencies is provided in order to review and supervise the risk in relation to safeguarding vulnerable individuals. You will also take the lead in offender management. You will also develop and implement continuous improvement, quality assurance and best practice across the Hub to enhance service delivery whilst ensuring all standards are met minimising risk to the Force.
Salary: Starting Salary £26,211 – £30,214 per annum, Gratuity, Flights and Relocation Grant
Location: Stanley, Falkland Islands.
Contract: Contract
Closing Date: 28/08/2022 at 23:59
Reference: 550/22/206265
For more details please click this link: PUBLIC PROTECTION POLICE OFFICER
———————
POLICE SERGEANT (OPERATIONS)
An exciting opportunity has arisen with the Royal Falkland Islands Police (RFIP) for a positive and dynamic Police Sergeant (Operations), with recent UK, Commonwealth, or Overseas Territories policing experience, to join the team. This is a fixed contract for four years, and RFIP would be keen to appoint as soon as possible. With the great community spirit on the island you are guaranteed a warm welcome; an ideal experience for individuals as well as families, presenting a great opportunity to police in one of the world's most beautiful and safe places. The RFIP has a long and proud history of serving the Falkland Islands Community having received an excellent independent inspection report last year and welcomes you to be part of this dynamic, dedicated, and developing policing team. With a significant military presence on the island, you will also benefit from a close working relationship with the Joint Services Police Support Unit (JSPSU).
RFIP's aim is to ensure the highest professional standards of policing are in place, and to ensure that we serve and protect our community to the best of our ability. As Sergeant  you can be part of, and lead, a dedicated team, providing a 24/7 emergency service to the Falkland Islands community.  Your duties will be many and varied with a range of interesting challenges. Prevention lies at the heart of all we do and you will be called on to deal with incidents and crimes of all types both on land and sea. Regular contact with the community and other agencies plays a big part in helping maintain our enviable low crime rates. You can contribute to that too, through the thorough investigation and detection of crime.  Public protection is also another cornerstone of how we police.  By keeping the peace, working with others and supporting and reassuring victims, you can change people's lives for the better.
Salary: Starting Salary £32,461 – £37,425 + 25% Gratuity, Flights and Relocation Grant
Location: Stanley, Falkland Islands.
Closing Date: 28/08/2022 at 23:59
---
For more information on living and working in The Falkland Islands please follow these links:
Life in the Falkland Islands (fidc.co.fk)
Living and working in the Falkland Islands – Falkland Islands Community School (secondary.ac.fk)
Leisure Centre (falklands.gov.fk)
Falkland Islands | A Journey to the Bottom of the Earth – YouTube
Getting Here – Falkland Islands