Scam Facebook Adverts
25th April 2020
RFIP have been made aware of a scam advert on Facebook, with the FIC logo offering prizes of up to £500.
Always be #scamaware
It might be a scam if:
it seems too good to be true – for example, a holiday that's significantly cheaper than you'd expect it to be or a large win which you have not entered
Someone you don't know contacts you unexpectedly
You suspect you're not dealing with a real company – for example, if there's no postal address
You've been asked to transfer money quickly
You've been asked to pay in an unusual way – for example, by iTunes vouchers or through a transfer service like MoneyGram or Western Union
You've been asked to give away personal information like passwords or PINs
You haven't had written confirmation of what's been agreed
NEVER click on a link or download something you don't trust
NEVER disclose personal information unless you trust the person you are communicating with
ALWAYS have strong passwords on your accounts.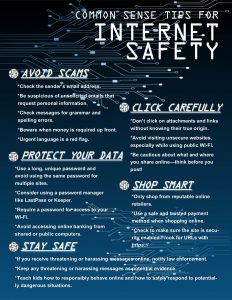 Tips for Avoiding Being a Victim
Don't reveal personal or financial information in an email, and do not respond to email solicitations for this information. This includes following links sent in email.
Before sending or entering sensitive information online, check the security of the website.
Pay attention to the website's URL. Malicious websites may look identical to a legitimate site, but the URL may use a variation in spelling or a different domain (e.g., .com versus .net).
If you are unsure whether an email request is legitimate, try to verify it by contacting the company directly. Contact the company using information provided on an account statement, not information provided in an email. Check out the Anti-Phishing Working Group (APWG) to learn about known phishing attacks and/or report phishing.
Keep a clean machine. Keep all software on internet-connected devices – including PCs, smartphones and tablets – up to date to reduce risk of infection from malware.
For more information please visit: https://staysafeonline.org/stay-safe-online/online-safety-basics/spam-and-phishing/
[social_warfare]